RIP & RECYCLE



The Old Man
gaat de samenwerking aan met Focused en doet mee aan hun programma
Rip & Recycle!
Heb jij een deck die zijn beste tijd heeft gehad? Lever dan je oude skateboard deck in bij Tom's skateshop of The Old Man Westfield Mall of The Netherlands en krijg 10% korting op een nieuw deck!

*
Hoe werkt het?
Scroll naar beneden voor de spelregels en de voorwaarden.
Rip & Recycle is gebaseerd op de gedachte dat, ongeacht hoe oud een skateboard is, de zeven fineerlagen nog steeds vol leven zijn en niet verloren mogen gaan. In samenwerking met skateshops en -parken verzamelen we oude skateboards in om zo de duurzaamheid van de skatescene te steunen.
Alle verzamelde oude decks worden getransformeerd naar nieuwe design meubels.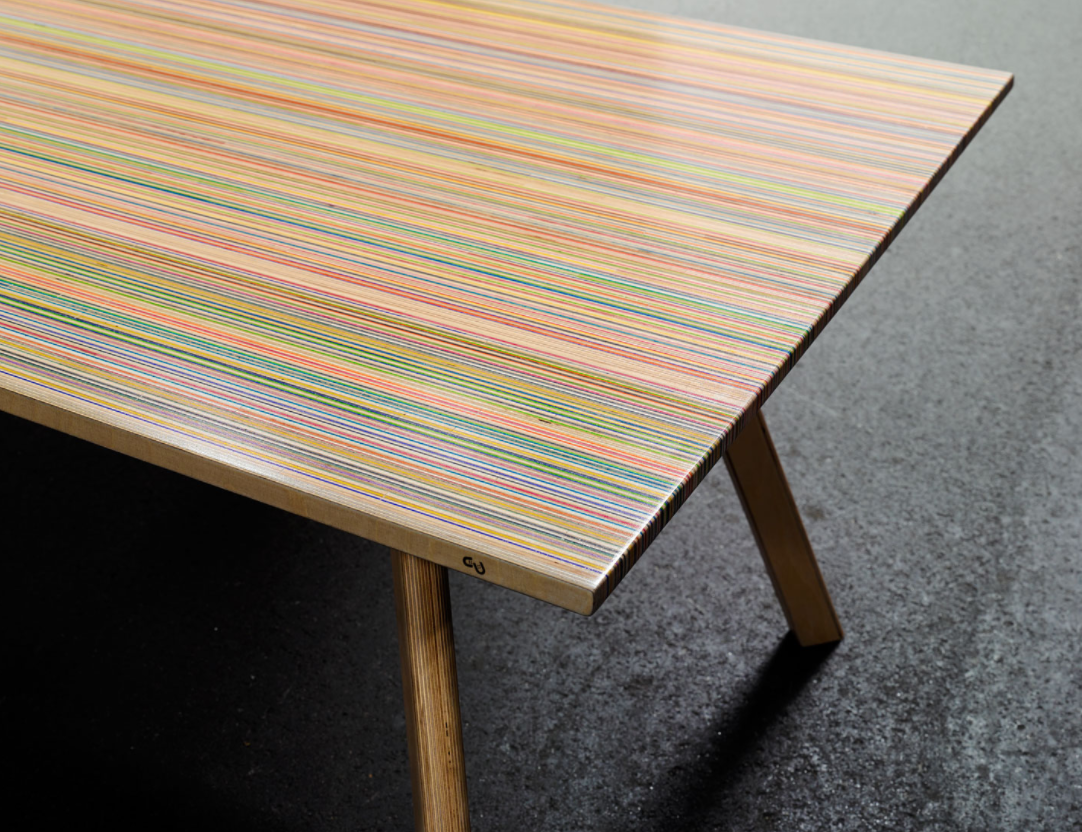 Hierbij nog even de spelregels van de Rip & Recycle actie op een rijtje:
1. Bij het inleveren van een oud deck, krijg je 10% korting op een (willekeurig) nieuw deck.


2. De decks kunnen worden ingeleverd op de volgende locaties:
The Old Man West / Toms Skateshop - De Clercqstraat 25, 1053 AA Amsterdam
The Old Man Boardsports in Mall of The Netherlands - Liguster 202, 2262 AC Leidschendam
3. Er kunnen enkel decks ingeleverd worden van de volgende merken:
100%, 101, 5Boro, Alien Workshop, Almost, Alva, Anti Hero, Baker, Black Label, Blind, Bombaklats, Bonk, Chocolate, Cliche, Crailtap, Creature, DGK, Darkstar, Death, Deathwish, Diamond, Doom Sayers, Dufarge, Element, Enjoi, Expedition One, Falus, Fier, Flip, Frank, Fucking Awesome, Girl, Grizzly, Habitat, Heroin, Hockey, Hopps, Hymn, Illegal Civilization, Isle, Jart, Krooked, Loose Skateboards, Meltdown, Mini Logo, Mother, Nomad, Numbers, Palace, Pass Port, Pizza, Plan B, Poetic, Polar, Powell Peralta, Prime, Primitive, RIPNDIP, Real, Santa Cruz, Sk8Mafia, Silver, Skate Mental, Skateboard Cafe, Springwood, Theories, Tired, Toy Machine, Traffic, WKND, Welcome, Z-Flex, Zero, Zoo York.

4. Onze
algemene actie voorwaarden
zijn van toepassing